Will a second wave cause boxing gyms to close again?
After gyms were forced to shut their doors in March as part of the UK Coronavirus lockdown measures, they finally reopened again on the 25th July. Although there has been no confirmation of gyms closing again, some health professionals are suggesting that some measures may have to be sacrificed in order to ensure the safe reopening of schools this September.
The chief medical officer for England, Professor Chris Whitty has said that the country has probably reached near the limit of what can reopen in society. This means that gyms and pubs might shut so that schools can open again, as getting children back in the classroom is widely perceived to be a national priority.
At this stage, nobody can be certain whether services will be shut down again as we head towards winter's expected 'second wave'. All we can do in the meantime is observe the government's safety guidelines (below) and work together to stop the spread from reaching levels that require us to lock down for a second time.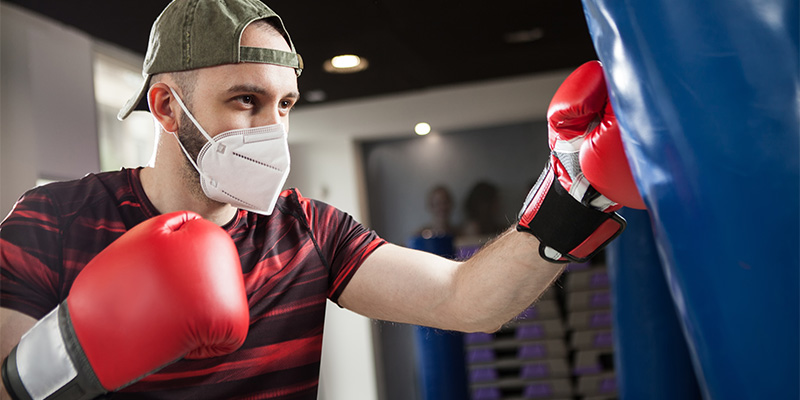 How can I stay safe whilst training?
With people being eager to get back to boxing fitness training after gyms being shut for four months, certain measures need to be taken to ensure the safety of you and everyone else. Here are the things that need to be considered when returning to boxing:
Social distancing- You must keep at least 2 metres apart, train in small groups and provide sufficient space between participants, coaches, and equipment wherever possible.
Train outside – If possible, training outside in small groups is the preferred option.
Measures for training inside – If training indoors, boxers should only attend sessions if they have booked in advanced. The details of everyone who attended the gym should be recorded and stored to assist contact tracing. Boxers should also: change at home, bring their own water, train in the same small bubbles, open windows and make sure that they stick to the gyms cleaning procedures.
Hygiene – It is vital that high standards of hygiene are maintained in boxing gyms. This includes: A full deep clean before reopening, hand washing and sanitising, not sharing equipment and ongoing regular cleaning of surfaces and equipment with wipes and sprays.
Signage – There should be signs and guidance around the gym to remind everyone of new procedures and their responsibilities. There are posters available to download and print on England Boxings website: https://www.englandboxing.org/rules-regs-resources/forms-and-resources/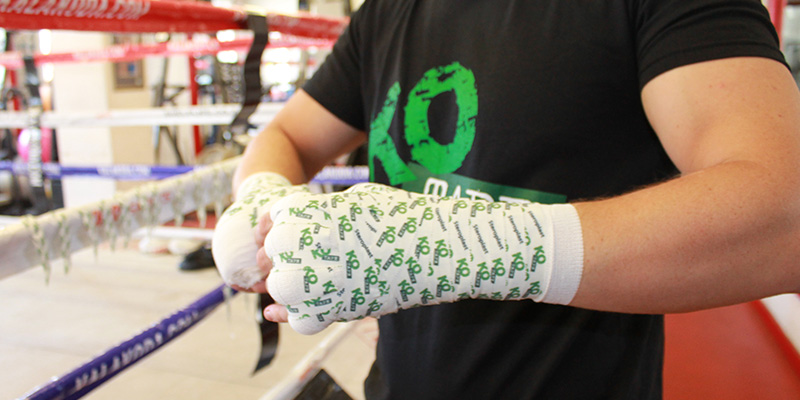 KO Tape – Here to help you return to boxing safely
If your gym is reopening and you are back in training, we can supply you with infection control products and stock you up with boxing tape. It is important that everyone at your boxing gym is kept safe, so we have created PPE and infection control packs so that you can return to boxing without worry. These include: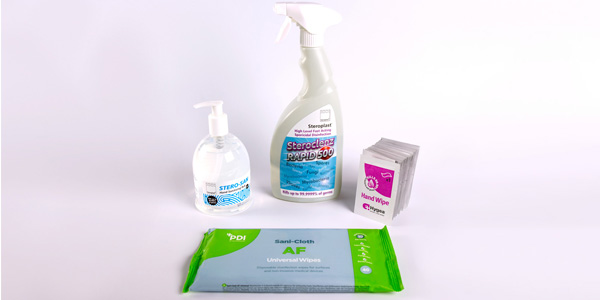 Sprays, Gels and Wipes Protection Pack
The sprays, gels and wipes personal protection pack is ideal for keeping hard surfaces disinfected and hands clean. It can provide gym safe practices to protect yourself and limit the spread of infection. The pack includes: Steroclenz Rapid 500 disinfectant spray, Stero-San hand sanitiser, 25 PDI Hygea hand wipes and a pack of 40 PDI Sani-Cloth universal wipes.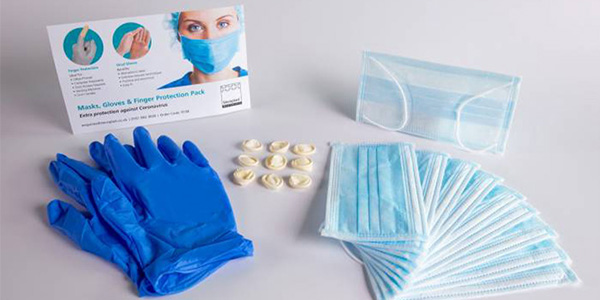 Masks, Gloves and Finger Protection Pack
The masks, gloves and finger protection pack is ideal for preventing spreading or catching germs. The pack includes: 10 face masks, 1 pair of gloves and 10 individual finger cots.
For offers on PPE, hygiene and infection control products, click here, or contact us.
Useful links
Government guidance for people who work in grassroots sport and gym/ leisure facilities
Sport England's guidance on Coronavirus
Sport England's guidance on return to play
How to keep active with the new Join The Movement
Sport and physical activity sector facility reopening guidance
Operational guidance for the reopening of gyms and leisure centres and guidance on the safe delivery of children's activities